Oil-free lubrication reciprocating Oxygen Booster Compressor
This oxygen booster compressor use the technology of diaphragm, the oxygen compression is realized by the compression of diaphragm, the oxygen does not touch with piston,etc, therefore there is no lubricant oil touching with oxygen, ensure oxygen not be polluted. This kind of Oxygen Compressor is suitable for increasing oxygen for medical usage, which require extreme clean oxygen.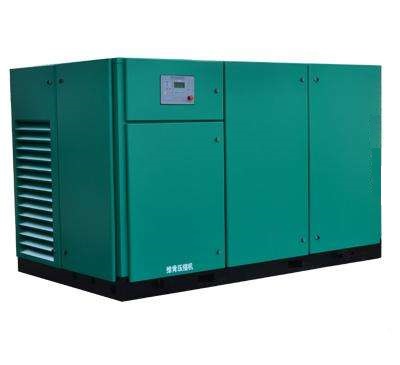 High Pressure Reliable Diaphragm Oxygen Booster Compressor is one kind of oxygen compressor used to increase oxygen pressure from 5 bars into 150 bars or 200 bars,etc.
Performance Characteristics
| | |
| --- | --- |
| Working principle | Oil-free lubrication reciprocating type |
| Cooling type | Wind or water cooling |
| Power consumption | Not more than 110 KW |
| RPM range | 300-600rpm |
| Capacity range | 1-200Nm3/h |
| Inlet pressure: | 0.05-10bar |
| Outlet pressure | 150bar |
| Compressed grade | 1-4 |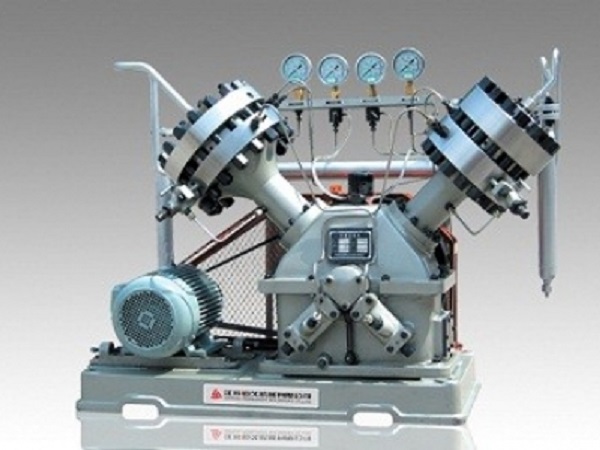 Oxygen Compressor Process Introduction
Diaphragm Compressor is mainly composed of [V-style" first and second stage cylinders, crank box, crank connecting pole structure, bottom, cooling system and so on.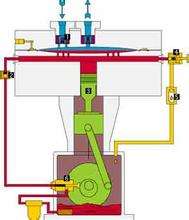 Every stage cylinder of this compress includes cylinder cover, oil distribution casing, cylinder and gas valve. On the cylinder cover and oil distribution casing separately, a special curve surface clamps a group of metal diaphragm and forms two vacuums separately. Gas vacuum is on one side of the cylinder cover. Oil vacuum is a space that connects with the holes on the oil distribution casing and oil cylinder. The pistons of first and second stage oil cylinder connect with a subsidiary jointing pole and crosshead, while crosshead connects with the main jointing pole. The movements of crank pushes piston reciprocate in cylinder, as a consequence, oil inside shakes the diaphragm to and fro, and changes the cylinder`s cubage periodically. With the control of intake and discharge valves, one periodical shake of diaphragm makes cylinder finish an expanding-intake-compressin-discharge repetitionary process, which increases the transferred gas pressure.
In every travel of piston, some oil will leak into crank box through the gap between piston ring and cylinder wall. In order to recoup this part of oil, an oil compensating bump is configured. With the oil compensating bump, when diaphragm finishes the discharge travel, it will cling to the curve surface of cylinder cover and expel compressed gas completely. The oil compensating bump intakes in cylinder and push oil into oil vacuum, and the amount of oil should be a little more than that of leaked. With the pressure adjustment valve that controls oil pressure, redundant oil will be back to crank box, when discharge travel finishes.
After every stage of compression, gas will enter cooler. The cooler structure is thimble style. The outside pipe of first and second stage cooler is water pipe while the inside pipe is gas pipe.
Snubbers are installed in the pipe of first and second stage cooler, in order to decrease fluctuate of gas pressure and also expel dirt.
Safety valve is installed on the first stage cooler, whose starting pressure is 4.0MPa (It has set before leaving factory). Second stage safety valve`s starting pressure is 16.5MPa (This valve should be provided by user.). Safety valves should be check by professional measurement department and arbitrary unsealing is forbidden.
Oil discharge pressure checking mechanism of oil cylinder is composed of vibrate bearing pressure meter, damper and non-return valve. The shell of vibrate bearing pressure meter is sealed off by damp liquid and all the inside mechanism is sink in damp liquid, which can keep the meter needle`s stability for the glutinosity of damp liquid. The damper installed under vibrate bearing pressure meter is adjustable. It can be adjusted according to the pulsating range of measured oil pressure. Properly changing the depth the needle valve can reduce the instantaneous strike on oil pressure meter caused pulse of oil pressure and prolong the life of oil pressure meter. Because of the damper`s pressure loss, the measured oil pressure will be lower than actual value. In order to reduce measurement error, with the condition of minimum descend of pressure, it`d better to maintain slightest swing and lowest ascending speed of needle of oil pressure meter. Deflating needle valve is installed under damper, which is used to exel the remained air and unload for oil pressure meter. Non-return valve is installed under deflating needle valve, which connects with oil cylinder through pipes.
From the above mentioned structure, it can be concluded that the compressed gas is separated from oil liquid by diaphragm and avoided to be polluted by oil and guaranteed the gas purity. The cylinder is composed of curve surface of cylinder cover and diaphragm compacted by bolts, thus diaphragm has an excellent airproof characteristics.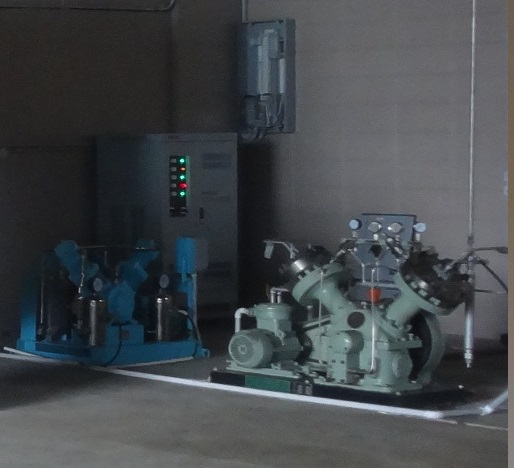 packing details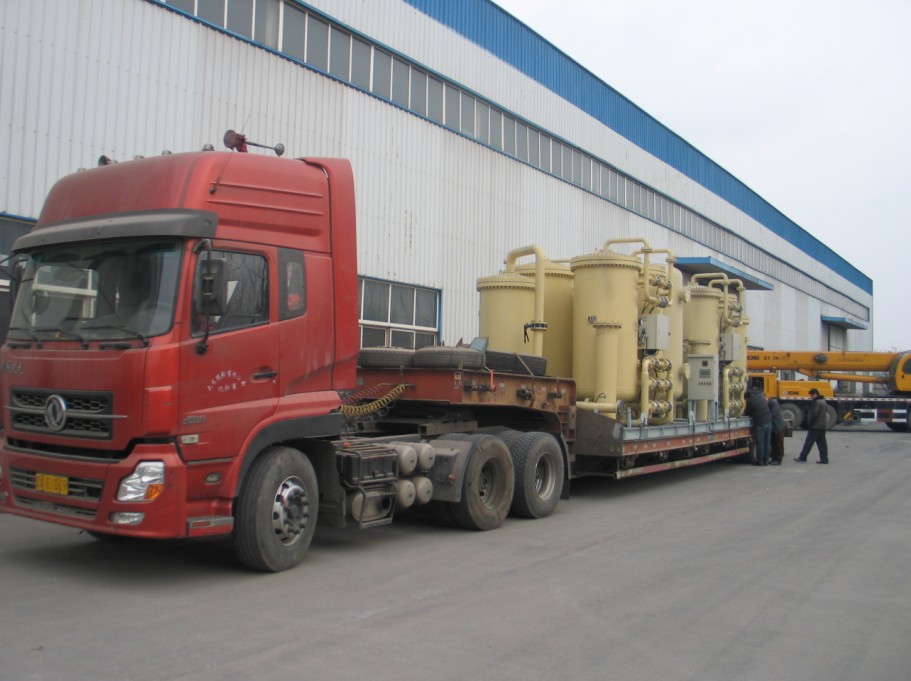 Looking for ideal Oil-free Lubrication Reciprocating Compressor Manufacturer & supplier ? We have a wide selection at great prices to help you get creative. All the High Pressure Oxygen Booster are quality guaranteed. We are China Origin Factory of Reliable Diaphragm Oxygen Booster Compressor. If you have any question, please feel free to contact us.
Product Categories : Gas Compressor > Oxygen Compressor